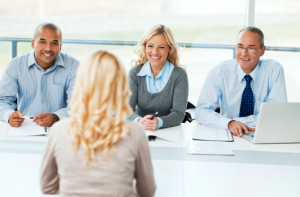 Here is a powerful Mantra for getting new jobs, Promotions in jobs and success in examinations etc. Below is the lyric of Ramcharitmanas mantra for Jobs. Chanting this mantra daily will helps to remove any obstacles in your current job or getting new job. Students who are preparing for exams and employees waiting for the long waited promotions can surely attain success by daily praying of this mantra.
This mantra has given in
Ramcharitmanas
and it has very effective to getting job soon.
Ramcharit-Manas Mantra For Job
Vishwa Bharan Poshan Kar Joi |
Takar Naam Bharat As Hoi ||
विश्व भरण पोषण कर जोई |
ताकर नाम भरत अस होई ||
How to Chant – This mantra is from Ramcharit-Manas and is very useful for getting job earlier as possible. but you have to jaap (chant) this mantra regularly at-least 21 days or you can continue till you have to success in your wish and will feeling the power of this mantra.
Chant this mantra in morning or on prayer time; chant this mantra in front of lord Rama with fully attention mind. You should recite this mantra 108 times in a day or at least 21 times in a day. You will definitely get a desire job by chanting of lord Rama mantra.